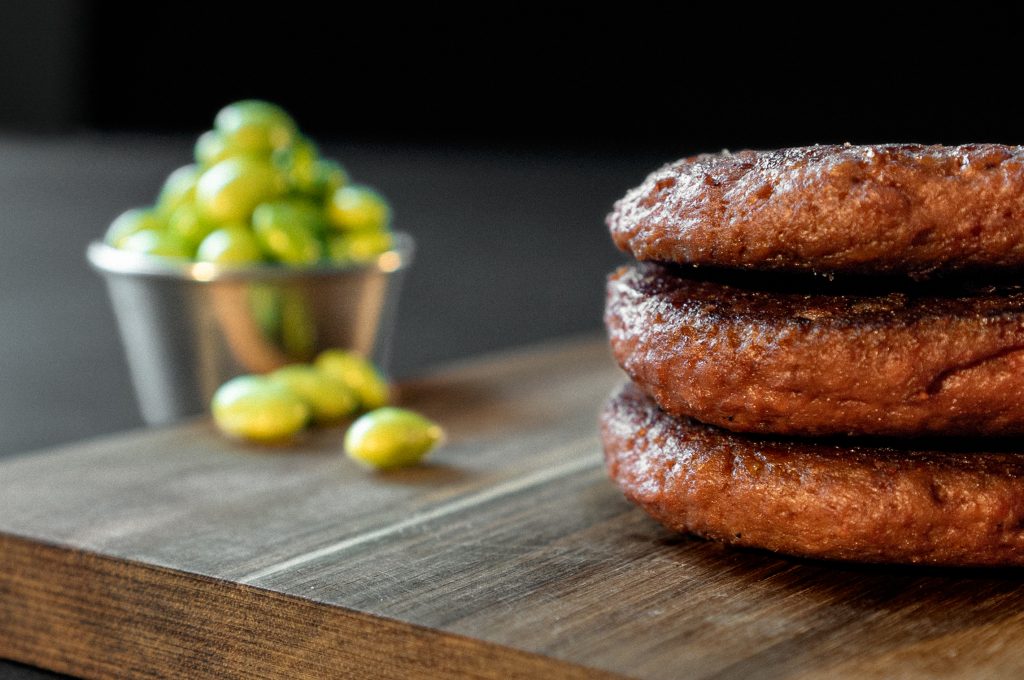 FOR THE TASTE. 
Our burger is already celebrated in restaurants across the country. It's produced in Sweden with farmers' beans, oats and other crops from Sweden and Northern Europe. 100% plant-based, gluten-free, soy-free and high in protein (15g/100g). A tasty choice for the climate-conscious who want to eat meat, without eating meat. 
"OUR NEW PLANT-BASED BURGER FROM HAVREDALS IS SO GOOD THAT NOT ONLY VEGANS AND VEGETARIANS WILL TRY IT. I THINK EVEN AN PERSISTANT MEAT-EATERS WOULD GIVE IT A VERY HIGH RATING" 

Produced in Sweden

Soy-free

Gluten-free

15g protein per 100g

100% Plant-based

Complete amino acid profile

Excellent for smashing

Excellent for deep frying
FOR THE CHEF.
Juicy patties, with meat-like texture and consistency for an optimal burger experience. Works equally well in a deep fryer and on a griddle as it does in a frying pan and on the barbecue. For those who want to be time-efficient and serve burgers on an assembly line, we recommend deep-frying. Only 4-5 minutes from frozen. The patty can be smashed for a larger frying surface and increased crispiness.
Cheddar cheese, pickled red onion, bbq dressing, beef tomato, chilli... Havredals Premium Burgers are dressed just like any other burger. The patty is tasty as it is but can of course be seasoned and glazed according to the chef's preference and creativity.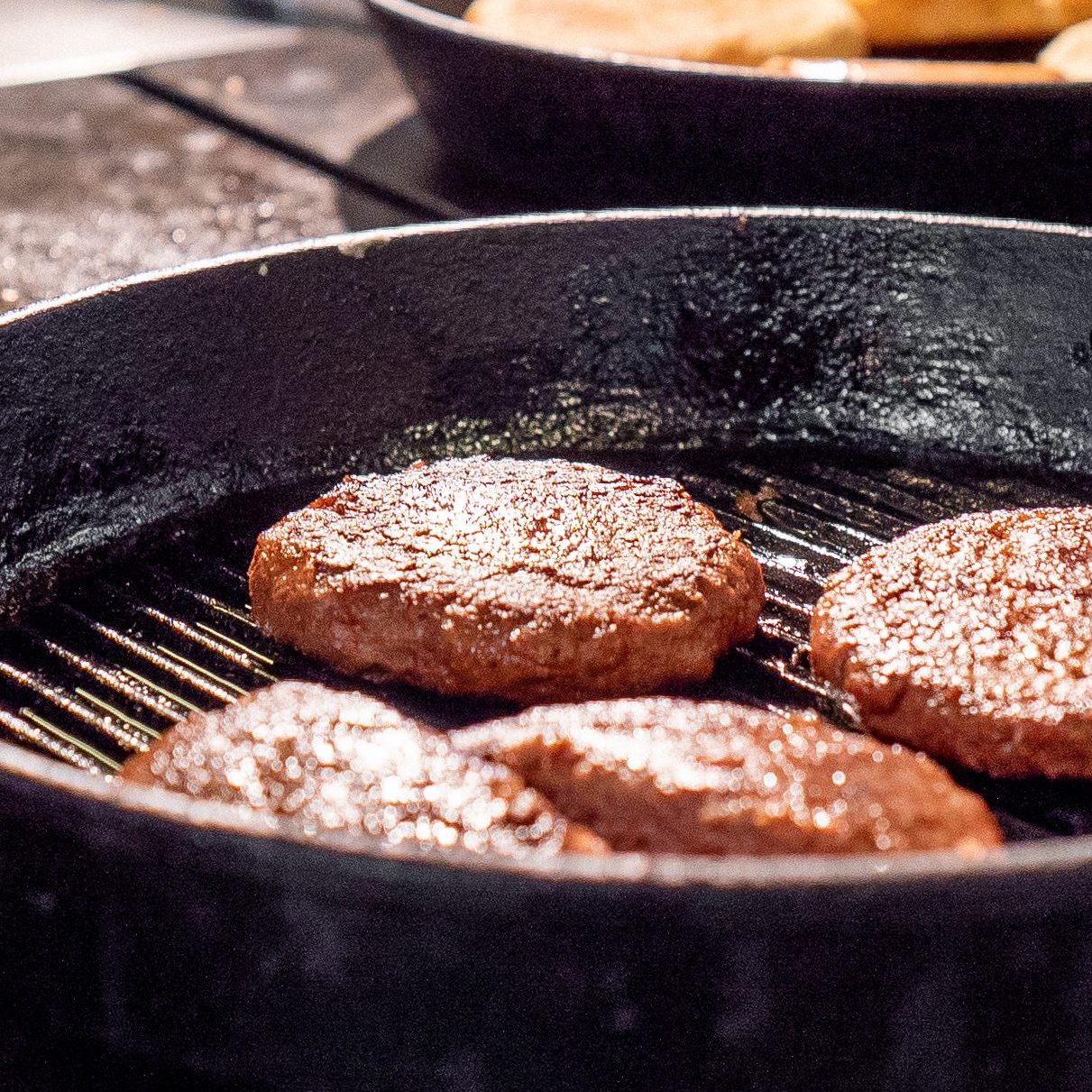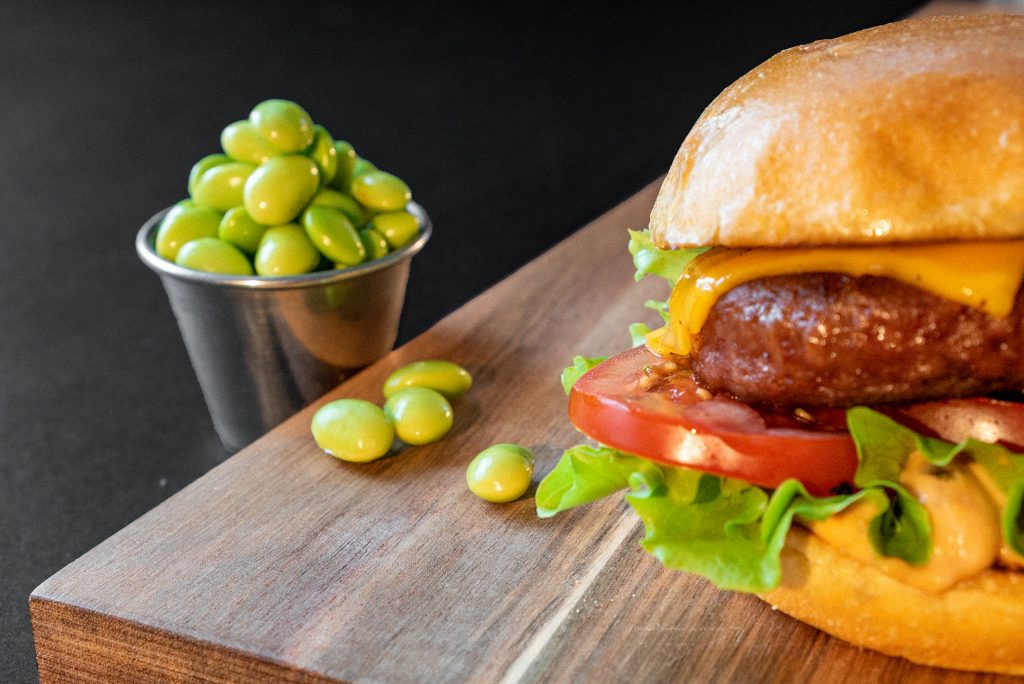 "The Havredal burger is so good that even I can consider eating vegetarian food once a week" 
FOR THE PLANET.
Havredal's burgers and patties are produced in Sweden with plant protein from fava beans, oats and other crops, using ingredients from Sweden and other northern European countries.  
The transformation of the food chain is crucial for achieving the climate goals. Today, there is a lack of production of many important crops in Sweden. Havredals wants to help increase the availability of Swedish crops by always choosing local ingredients whenever possible.    
Glad you're curious about our plant-based meat alternatives.
Nutritional values per 100 grams
BURGERS
Energy - 942 kJ/225 kcal
Fat - 15.9 g
Of which saturated - 7.3 g
Carbohydrates - 6.9 g
Of which sugars - 0.6 g
Protein - 15 g
Salt - 1.1 g

BURGERS
Water, bean protein, coconut fat, rapeseed oil, potatoes, natural flavours, pea protein, stabilizer (methylcellulose), oats, salt, beetroot concentrate, vinegar, caramelized sugar, acerola cherry concentrate.

BURGERS
Weight per burger: 110 g
Number per box: 28 pcs
Net weight per box: 3,08 kg
Number of boxes per helpall: 126 pcs
GTIN: 17350114510101
Havredals art nr: 1013
BURGERS
Juicy patties for an optimal burger experience. Can be smashed. Works equally well in a deep fryer and on a griddle as it does in a frying pan and on the grill.
PREPARATION
Frying table: fry frozen for 12 minutes on medium heat. Turn every three minutes.
Deep-fry: Cook frozen, 4 minutes at 170 °C. About 2 minutes thawed. About 1.5 minutes if the burger is smashed.
Make your favourite recipe with our burger - it's super tasty and is prepared just like a beef burger, but is much better for the climate!
Specific recipes coming soon!
Havredals Premiumburgare
Martin & Servera - 106984
Out of home - 68764
Produced in Sweden