Chocolate drink as we remember it.
We've made it our mission to make the plant-based transition a little easier and a little tastier. The goal is to develop the classics of the future, we like to say. We saw that a plant-based alternative to chocolate milk that did justice to the classic flavour combo was missing. So we made our own take on chocolate drink - we call it Havredryck Kakao.
Our chocolate drink is based on Havredal's basic high-fibre recipe, with lots of flavour, richness and, of course, 100% Swedish oats. Together with high quality UTZ certified cocoa, it's a combination that will make anyone feel nostalgic.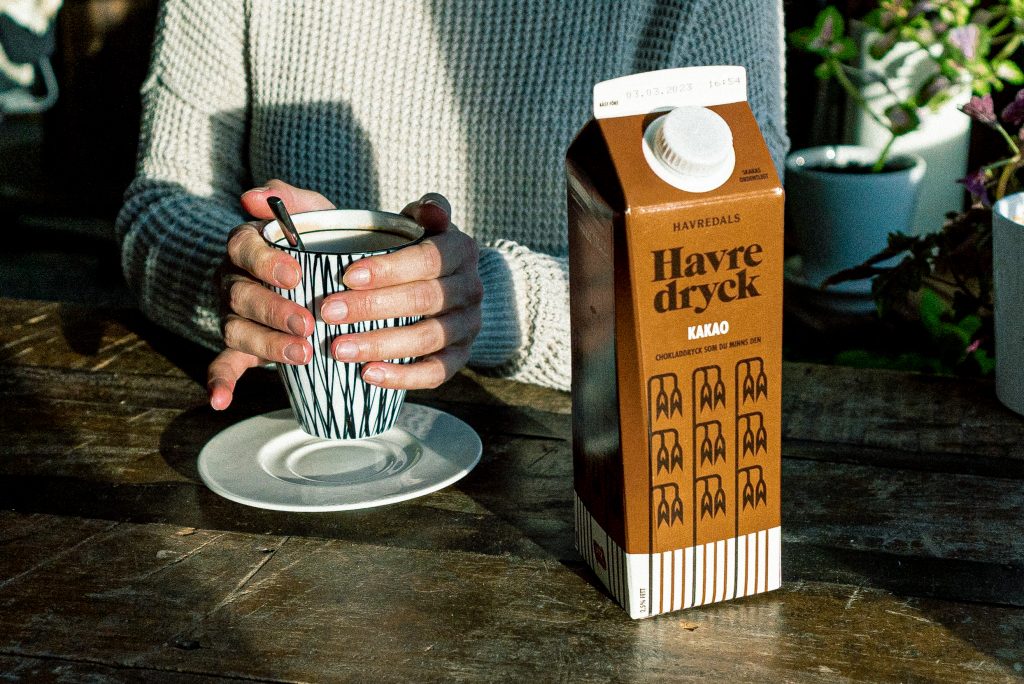 Ingredients
Oat base (water, oats 11,5%), sugar 2,9%, cocoa powder 2%, rapeseed oil, calcium, natural flavourings, salt, vitamins, (riboflavin, D, B12)
Nutritional value per 100 grams
| | |
| --- | --- |
| Energy (kJ) | 335 kJ |
| Energy (kcal) | 79 kcal |
| Fat | 2,5 g |
| Of which saturated fat | 0,4 g |
| Carbohydrates | 11,7 g |
| Of which sugars | 6,9 g |
| Protein | 1,3 g |
| Salt | 0,16 g |
| Vitamin D | 1 µg (20% of RDI) |
| Riboflavin | 0.15 mg (11% of RDI) |
| vitamin B12 | 0.27 µg (11% of RDI) |
| Calcium | 120 mg (15% of RDI) |
Other
100% plant-based. Can be stored at room temperature before opening.
Chocolate drink made from UTZ-certified cocoa
We use raw materials that are grown in a way that is sustainable for people and the planet. That's why our chocolate drink contains UTZ-certified cocoa and oats grown on Swedish farms.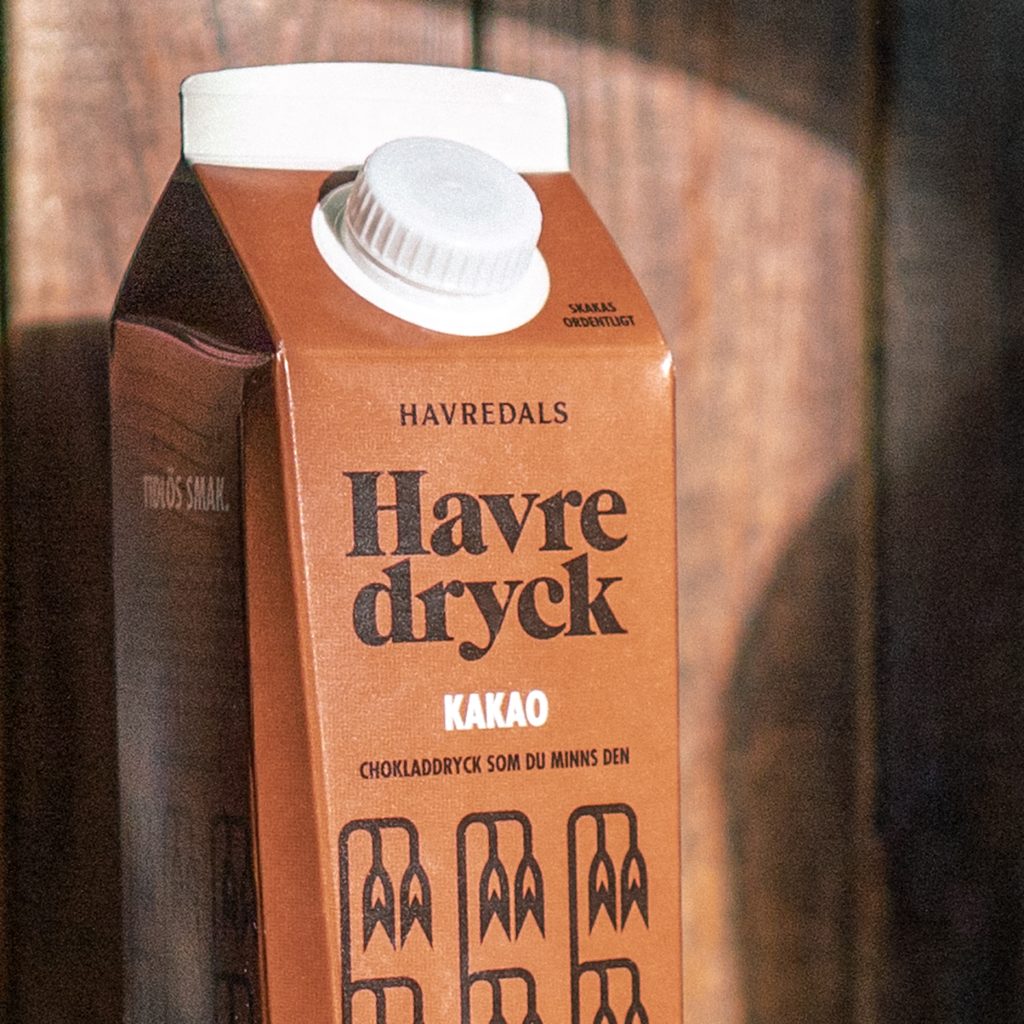 Pleasure without guilt
Treat yourself to something that feels good in your stomach. Our chocolate drink is full of beneficial fibres and of course 100% plant-based. A high cocoa content and a little less sugar make the flavour suitable for younger consumers as well as a more mature target group who still want to enjoy a good chocolate drink.
Frequently asked questions
Is the product gluten-free?
Unfortunately, no. Oats as a crop are gluten-free, but in our products the oats are not "pure". This means that our oats can, for example, grow alongside wheat and therefore may contain low levels of gluten.
Does the product contain any additives?
Yes, in Havredryck Kafé & Kondis we add potassium phosphate and a sucrose ester to make the drink mix better with coffee and get an even better foamability.
For those who want a product without these additives, we can recommend our Oat Drink Original, which also works well in coffee but may need to be stirred with a spoon. Original contains more oats and therefore has a slightly sweeter character.
Yes, all the ingredients in the chocolate drink are vegan.
No, the oats are conventionally grown.
Yes, the chocolate drink is fortified with vegan vitamins D3 and B12 and calcium according to the Food Administration's rules for good public health.
We cooperate with a producer in southern Sweden who is able to produce according to our unique process. Our ambition is to build our own plant in Uppsala when the time is right.
Where do the oats come from?
The oat drink contains 100% Swedish oats from farms around southern/central Sweden.
Why do you use rapeseed oil in your products?
The rapeseed oil helps to give the product its full-bodied feel, while contributing to the fat content of the nutritional composition. Rapeseed oil has a good nutty flavour and is low in saturated fat, including being a good source of omega 3.
What type of rapeseed oil do you use?
We use Swedish GMO-free hot-pressed rapeseed oil.
Produced in Sweden