Vegan louse cakes
Fluffy and fluffy lentil cakes need no milk, eggs or butter. The recipe can be varied with different toppings such as raisins, pearl sugar or caster sugar.
about 120 minutes, 16 pieces
Ingredients
1 pkt saffron
25 g yeast for sweet doughs
100 g margarine 
1 dl caster sugar
1 pinch of salt
about 8 dl of wheat flour
For brushing before baking:
Melted margarine
For brushing after baking:
Sugar coating: 1/2 dl caster sugar and 1 dl water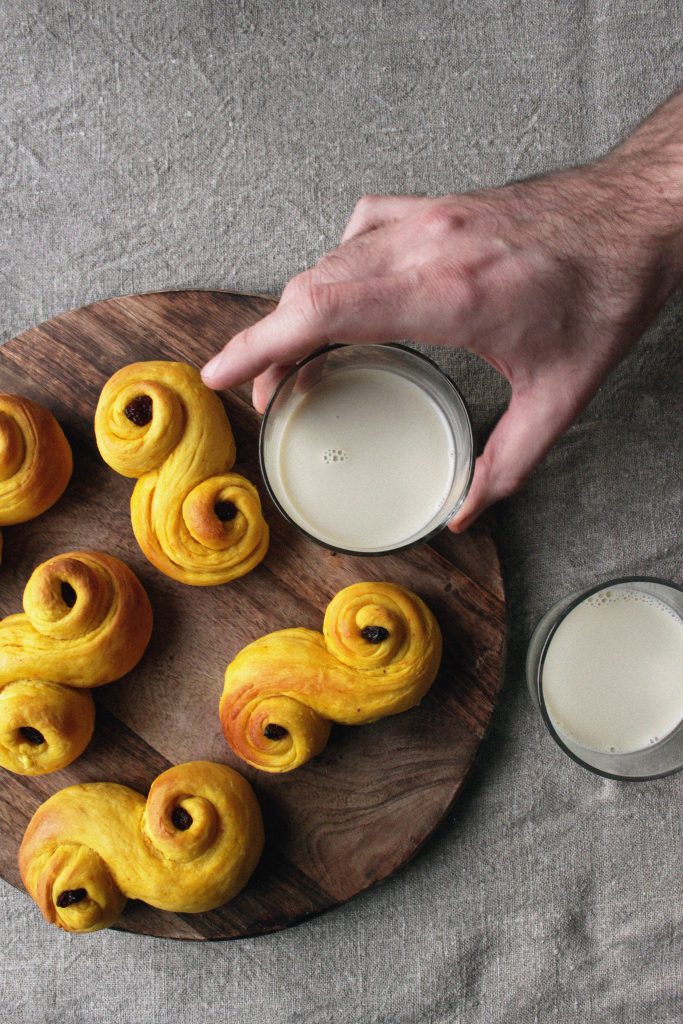 Preparation
Heat the saffron together with 1 dl Havredryck Original in a saucepan. Add the remaining amount of oatmeal. Make sure the liquid is at a maximum of 37 degrees. (The temperature of the dough will rise a few degrees during kneading, so it doesn't matter if the dough liquid is just below 37 degrees).
Crumble the yeast in a bowl, pour in the liquid and stir the yeast out completely. Add the margarine, salt and sugar. Then work in the flour, a little at a time. Knead until the dough feels smooth, at least 10 minutes. Sprinkle with flour and leave to rise under a tea towel for about 45 minutes. 
Meanwhile, soak the raisins in a little water. This will prevent them from absorbing liquid from the dough.
Knead the dough on a floured board until it feels easy to work with. Bake in the desired shape and place on a baking tray with baking paper. Leave to rise for a further 45 minutes.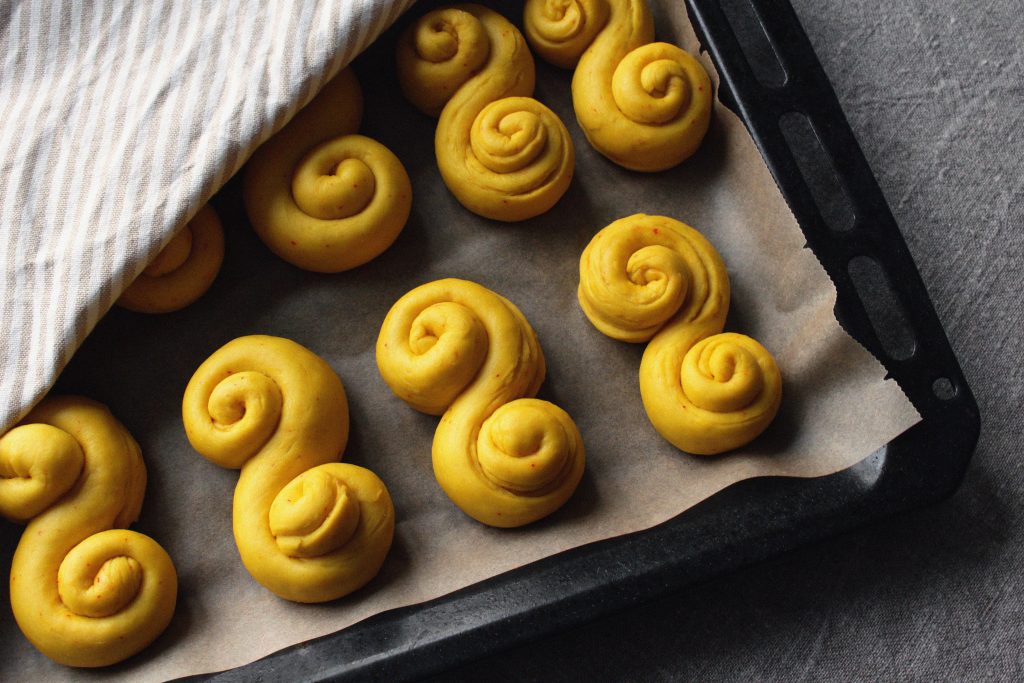 Brush with melted margarine and press in raisins or sprinkle with pearl sugar. (If sweeter cats are desired, brush the buns with melted margarine and dip in sugar just before serving!). Place in the middle of the oven at 225 degrees for about 10 minutes. 
In the meantime, make the syrup. Boil the water and sugar until the sugar crystals have dissolved. Brush with the syrup when they come out of the oven. The buns will then retain their juiciness.