Vegan onion sauce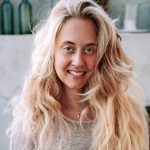 by Therese Elgqvist
A real homemade classic in a vegan way.
10 minutes
Ingredients
2 yellow onions
2 tbsp buckwheat flour / cornstarch
2 1/2 dl Haverdals Hädde Cooking
1 teaspoon of powdered broth
1 tsp oil
Flaked salt
Preparation
Whisk together flour or starch and a dash of water until smooth.
Peel and thinly slice the onion. Fry in a little oil, over a low heat, until the onion softens and turns a light golden colour without burning or turning brown.
Add the cream and stock powder.
Stir in the sauce and simmer for a few minutes until it thickens. Season to taste with salt. If necessary, add a little water if the sauce feels too thick.